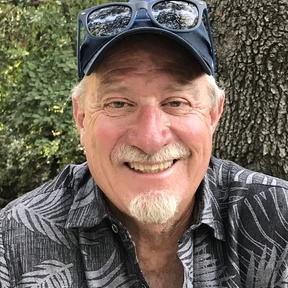 This month, we catch up with Mike tatro from sacramento, ca. Mike is a car collector with a unique collection spanning many different eras and types of vehicles with his most popular vehicles commonly rented for wedding photoshoots.
Mike's Garage
Here are two of Mike's most popular vehicles on Vinty. Follow the link below to view Mike's full selection at over 40 vehicles.
Interview
How did your passion for cars get started?
I am a retired business man who has always had a love affair with cars, primarily sports cars. After graduating high school in 1971, my first automobile purchase was a BMW 2002, this is when most people had never heard of BMW. Unfortunately, I rolled the BMW while driving way too fast, almost destroying it. I had to do the repairs to get the car back on the road as my insurance did not include collision coverage. So I went to work at a restoration shop for free and worked on my car at night. This took a year but I did get it back on the road, and thus my introduction to cars. I have amassed a collection of over 100 cars now, from European Sports Cars, American Muscle Cars, American and European Classics and Hot Rod and Custom car.
How long have you been with Vinty? Estimated income from rentals?
I began with Vinty over 2 years ago and have rented my cars over 20 times for weddings, Graduations, Birthday parties and photo shoots for advertising. I had thought of renting my cars out but did not like the idea of other people not familiar with my cars driving them. When I talked with Vinty they explained how I could get the benefit of renting them and I would do the driving. The rental fees help cover the costs to maintain and store my vehicles and I would estimate I have received about $4,000.00 so far over the period I have been doing this.
What has been your most memorable rental thus far?
I have had many memorable rentals but the most memorable was a rental for a 90th birthday party. The woman who was celebrating her birthday was blind, and her husband rode with us in my 1937 Cadillac Convertible through the old neighborhood that they had lived in and all through the downtown. All along the way he was describing what he was seeing for her, it was heartbreaking, but wonderful to be part of.
Why do you continue to rent your car through Vinty even if there are other rental companies around?
I like the Vinty system, it's easy to use and makes the organization of a rental very smooth and simple. They advertise the service, I get an email request, then enter the Vinty web portal and there is the information I need as well as the contact information for the customer. Get it scheduled, perform the service, and get paid immediately.
What do you enjoy most about being able to rent your classic cars through Vinty?
As an owner of classic cars, you are always working and spending money to keep these cars fit for the road. Vinty gives you a source to make money to cover these costs and its easy and fun to do so. You get to enjoy your vehicle, attend fun events like birthday parties and weddings, and get paid to do so – what could be better! My advise to my car collector friends is to sign up with Vinty and have some fun while making money to invest in your cars.
What advice would you give to other car collectors?
My advise to my car collector friends is to sign up with Vinty and have some fun while making money to invest in your cars!
Mike's Cars at Work!
If you would like to share your cars and their stories, get in touch with us to be featured in the next Owner Spotlight!