California classic wedding car rental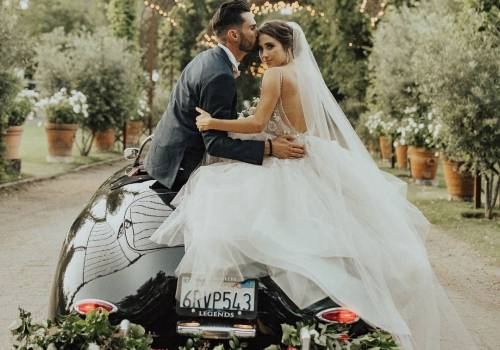 California classic wedding car rental and vintage car rental. Most people would agree that a traditional and romantic wedding reception should feature a few core elements - like for example a church, wedding dress, flowers and rings. But there are some other touches that can be made to a wedding reception that will make it truly unique – like for instance a classic or vintage wedding car. A stylish vintage wedding car from Vinty is the ideal way to guarantee a successful and memorable celebration for your wedding in California.
American car rental for your wedding in California
American cars and limousines are also very popular for weddings. Why not book a colourful funky Pink Cadillac wedding car with a luxurious interior, white roof and dazzling white tires? A sure success for an entertaining, fun celebration. The driver arrives dressed in clothing from the era and some vintage tunes to match.
You can also select one of the long modern limousines from classic brands such as Cadillac, Chrysler or Lincoln. We also have Ford Mustangs, Chevrolets, Bel Airs and Buicks to choose from. And if you have a special wish for your wedding car rental, just ask - it's unlikely that we'll be unable to satisfy your request. At Vinty you'll be guaranteed the perfect American car.