Classic Car Hire for Leavers Balls and Prom Parties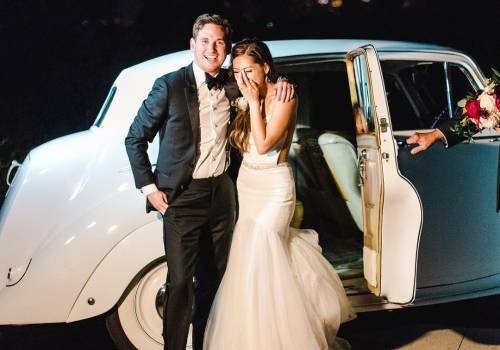 Today's young students leaving school seek new and fun ways to celebrate their graduation. Classic car hire for Leavers Balls and Prom Parties has in particular become very popular amongst school leavers. And we know why this is. To be collected by a vintage car on the last day of school creates a truly memorable impression. The theme of the day with all the finery, elegant clothes and festive setting is complemented beautifully with a stylish and colourful vintage car.
Classic car hire for Leavers Balls and Prom Parties
Another reason for the popularity of vintage car rental is that they evoke dreams - the dream of being whisked away from reality to a place of indulgence and exuberance where fantasies can come true. A car really can be much more than just a means of transport. With their colourful personality, exclusive design and proudly booming engine, classic cars create a truly unique atmosphere.
Both the family and classmates are going to widen their eyes in admiration when they see the car waiting to drive the lucky students from their Prom Party.
Driving to your Leavers Ball in anything from Volkswagen and Ford to Ferrari and Rolls-Royce
With us you'll find all the vehicles available for classic car hire for Leavers Balls and Prom Parties that you can possibly imagine. We have access to all the big brands such as Ferrari, Porsche and Jaguar - just to name a few - and can also offer a wide range of classic buses for group transport. It's hard to imagine a more fun and festive way for a group of close friends to conclude their schooldays than being driven off from the school premises for the last time in a colourful and festive vintage bus.
With an impressive collection of classics, we have the perfect car for any taste. Whether you prioritise horsepower and a streamlined design typically offered by Italian sports cars such as Ferrari, Lamborghini and Maserati. Or whether you are looking to rent a more classically romantic vehicle like Rolls-Royce: elegant and dignified.