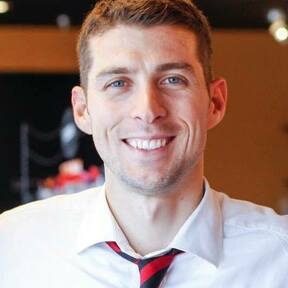 Owner's response time is within a few hours.
ROLAND
Owner
Year

1994

Steering

Left

Passengers

2

Speed

50 mph

Transmission

Manual

Color

Black
Ferrari 348 Spider: Modern Classic
Hire this Ferrari 348 Spider for your event
Information about the vehicle
This modern classic is a beautiful example of pure Italian artistry and engineering. While it's fun just to look at it, it also offers dependability and reliability in an exotic vehicle. Just 1,090 examples of the 348 Spider were produced from , replacing the Mondial Cabriolet, and just 550 were imported by the factory to the U.S.

FOR "SELF-DRIVE" RENTALS:
Car must be picked up from its home location in DTLA (delivery MAY be available for an add'l fee). Car comes with 75 miles per day, with each add'l mile at $3.50 per mile.

FOR "COMMERCIAL" RENTALS:
Please contact me for a custom quote. The rental price may vary due to the driving distance, setting, amount of time you need the vehicle, and amount of time you need the driver. Minimum 3-hour on-site PLUS minimum 1-hour drive-time equals minimum 4-hour rental. All-day and multi-day bookings will receive a substantial discount.

The car's exterior is finished in what is one of the most popular and striking color combinations: classic "Fly yellow." On this vehicle, with all of its dark grilles, strakes and louvers, the bright color contrasts beautifully. This car does not scream "Look at me!" like modern Ferraris and Lamborghinis in wild colors; instead, it's a color that tells you the car is less serious than a red one and it's all about having fun!

Everything on this car works. All factory services are up-to-date (including major engine-out service completed in October 2021!) So this car is in reliable mechanical condition and you can expect a top level of performance from it. There are no leaks, the engine fires right up, idles smoothly and has that wonderful Ferrari sound. The suspension is nice and tight with no odd noises, vibrations, or alignment problems when driving. The car is original with no signification modifications.

Driving this car is a pure joy. The 348 lacks the electronic gadgetry that is so prevalent in newer cars allowing the driver to fully enjoy the classic Ferrari driving experience. The throaty exhaust isn't overpowering, just pleasant and "there." You can still carry on a casual conversation with your passenger, even at high speed. The clutch is light and delightfully precise.

348s do not have power steering. While the steering feel of this car is praised car experts, at low or no speed it is very difficult to turn the wheel. The 348's convertible top is all manual and comes with clear written and illustrated instructions. The convertible top's boot cover snaps into place with very little effort and gives your car a clean top-down appearance that is well worth the few seconds required to install. The 348 has narrow seats. If you have larger than a size 36-inch waist, you may have trouble fitting into the bolstered seats. The car should be comfortable for anyone up to about 6'4" tall. It's a rear-engined car and strictly a 2-seater. There is a rather generous trunk up front. It measures 25" wide and 26" deep, 13" high at the front and 21" high at the rear. So you can easily fit one overstuffed carry-on bag along with an overnight bag or duffle. If you are coming from out-town and toting lots of bags but still want to take this for a road trip, don't fret! You are welcome to stow your excess bags with me for no charge if that works with your itinerary!

I will provide you with a reference card showing you some operating tips and tricks.

While this car is well-maintained and in excellent condition, it is still over 25 years old. I ask that you drive this car reasonably and do not abuse it. No racetracks, popping clutches, power shifts, or multi-gear downshifts, please. Do not cross the redline. If there is evidence of excessive tire wear due to overly-hard driving, you are liable to extra charges. This vehicle has ABS but no airbags and no electronic stability aids. It requires more effort and attention than modern supercars. Treat it with respect and do not be overconfident in your abilities.

Notable features:
-Tubi exhaust
-air conditioning
-power locks and windows
-AM/FM CD player

Specifications:
Engine: DOHC, 32 Valve V8, 3405 cc
Power: 312 bhp (224 kW) @ 7500 rpm
0-100 km/h (62 mph): 5.3 sec.
0-161 km/h (100 mph): 11.5 sec.
1/4 mile: 13.8 sec.
Top Speed: 171 mph
Skidpad: .935g

WARNING: If you wear out the brake rotors or otherwise damage the emergency brake system by failing to disengage it before driving, you are liable for the damage (approx. $2,000). To disengage the emergency brake, you must press the button on the end of the lever in as you push the lever back down (pressing the lever down without pushing the button will NOT disengage it). The warning light works, so if it's on and you're driving, you're wrong.

DO NOT IDLE FOR MORE THAN 10 MINUTES AT A TIME. This is not good for the car.