Los Angeles classic wedding car rental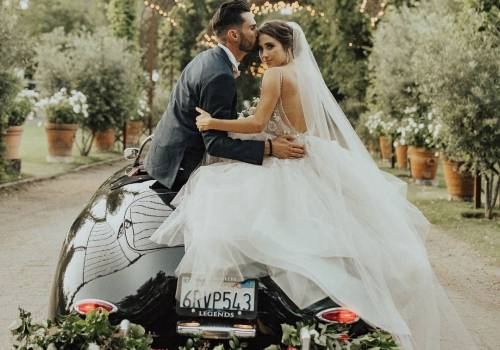 Los Angeles classic wedding car rental and vintage car rental. There's nothing quite as romantic as coming out of the church or town hall to be collected by an elegantly dressed chauffeur with a beautiful classic car or snappy sports car. Just imagine how thrilled your guests will be to get the opportunity to take pictures of you posing as newlyweds with your stylish car. The entire wedding congregation will be treated to a delightful view of the bride and groom reclining in sumptuous leather seats whilst raising a glass of champagne to their new life together.
Browse our collection of classics, whether you are looking for a traditional vintage limousine, a flashy sports or muscle car or a quirky Volkswagen campervan. It's hard to imagine a more memorable and graceful way of transitioning from your wedding ceremony in Los Angeles to the subsequent reception. A drive with a classic wedding car is a wonderful way to provide a relaxing trip for just the two of you with champagne, style, beautiful views and luxurious comfort.