New Jersey classic wedding car rental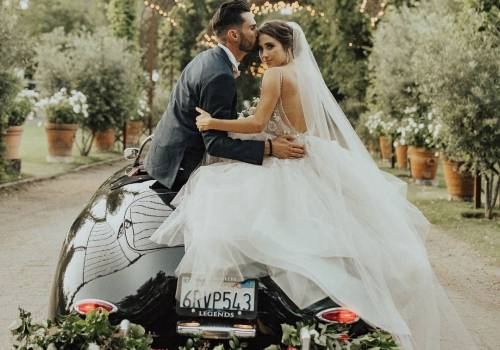 New Jersey classic wedding car rental and vintage car rental. Many couples who get married in New Jersey choose to rent a classic or vintage wedding car. Classic and vintage cars create a great impression, improve the mood and add a touch of romance to the pictures.
New Jersey classic wedding car rental and how to achieve the finest wedding party
Springtime feast under bright birch trees? Wedding in sparkling summer blossom? Autumn marriage with warm and deep tones of colour? Winter wedding surrounded by glinting white hills?
Elegant dress of luxurious material. Sparkling bridal jewellery. Refined make-up and beautifully styled hair. The beautiful bridal bouquet - classic white, delicate pink or maybe glowing red. Elegant, classic morning dress. Traditional, beautiful surroundings in the church, town hall or nature. Delicate, refined menu. A personal song during the ceremony. Warmth from family and friends. Exciting, captivating entertainment. Glamorous and dignified wedding drive with an elegantly dressed chauffeur dedicated to your needs. The possibilities are endless.
All these elements work together to raise the standard of your big day. We at Vinty will certainly do our best to ensure that your wedding is the experience of a lifetime by offering you exclusive New Jersey classic wedding car rental at competitive rates.
Beautiful photos of the happy couple in the rented classic wedding car
It's common to feature the rented wedding car or limousine in wedding photos. The classic bridal car serves as the perfect backdrop for romantic pictures and New Jersey is full of beautiful scenery and historical buildings perfect for pictures. The journey to the reception is the perfect time to take beautiful and romantic pictures, using your classic car as a memorable background. A vintage car is always popular with wedding photographers. They can capture moments of you inside and outside the wedding car.