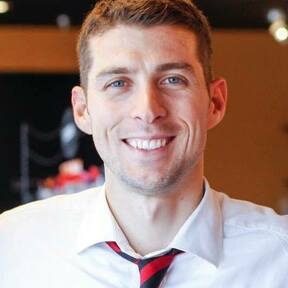 Owner's response time is within a few hours.
ROLAND
Owner
Year

1991

Steering

Left

Passengers

4

Speed

50 mph

Transmission

Manual

Color

Black

Air conditioning

Yes
Outrageous, Extremely Rare '90s Maserati: 1 of 2 in US
Hire this Maserati Shamal for your event
Information about the vehicle
1 of 2 Maserati Shamals in the US. Only 369 made. Excellent, like new condition throughout. Only 30k miles since new. Second owner, still wears original French plates. Aggressively styled by the famed Marcello Gandini. Fast, loud, luxurious. A true unicorn and the first ever imported to the U.S. Can be legally driven to/from shows and exhibitions (including your event or shoot) but cannot operate on public roads otherwise.

FOR "SELF-DRIVE" RENTALS: Car must be picked up from its home location in DTLA (delivery MAY be available for an add'l fee). Car comes with 75 miles per day, with each add'l mile at $5.50 per mile.

FOR "COMMERCIAL" RENTALS: Please contact me for a custom quote. The rental price may vary due to the driving distance, setting, amount of time you need the vehicle, and amount of time you need the driver. Minimum 3-hour on-site PLUS minimum 1-hour drive-time equals minimum 4-hour rental. All-day and multi-day bookings will receive a substantial discount.

Named after a desert wind that blows through Iraq, the Shamal pivoted away from the mass-produced, Biturbo cars that Maserati produced in 1980s towards higher-end, exclusive sports cars. As the first new V8-powered Maserati in 15 years, it was both a radical evolution of the Biturbo and a revival of the archetypal V8-powered GT car which made Maserati famous in the 1960s and 70s.

Toward that end, Maserati began production of the Shamal in 1990 as a 1991 model year car. While it might look passingly similar to other Biturbo models, the Shamal was a thoroughly different beast. It used its own chassis and body panels--with the exception of the doors--as well as its own engine, running gear and drivetrain. Indeed, the Maserati Shamal was very advanced for its time, boasting several components and technologies uncommon among contemporary production automobiles, like its engine, Ranger differential, electronically-adjustible active suspension, transmission, and various design elements.

Among other features, the Shamal debuted an all-new, all-aluminum, DOHC, 32V, 3217cc V-8 that produced 326bhp and 319 lb/ft of torque. Its small-displacement V-8 was not unusual for an Italian car. However, an eight-cylinder car with twin turbochargers certainly was.

The Shamal was penned by Marcello Gandini, the famed Bertone designer. He incorporated several functional elements into the design which both enhance the vehicle's performance and give it a unique profile. The front end features no fewer than twelve distinct lights. Moving rearward, there is a body-colored air spoiler above the wiper housing. Every car has a dark grey central pillar that doubles as a functional roll bar, critical for providing the Shamal's remarkable torsional rigidity. Finally, the trunk is hinged like a clamshell box. The design, which includes a lid that is slightly raised around the edges, maximizes the surface area available to increase downdraft.

While the Shamal was arguably the finest Maserati of the Biturbo era, it also heralded the beginning of a new era that returned Maserati to both its racing and GT roots. It echoed the bold styling and raw performance of V8 GTs like the hallmark Ghibli and Khamsin, while also providing the conceptual and technical underpinnings of the 3200GT and Quattroporte IV. Those cars, which became the commercial successes Maserati needed, restored much of the company's lost grandeur. The Biturbo line continued its development and sale in Europe through the end of the 1990s with fine cars like the Karif and Ghibli II. Despite their intentions, Maserati was never able to federalize either these cars or the Shamal for sale in the United States.
In the end, only 369 examples were produced, none of which were imported to the U.S.