San Francisco classic wedding car rental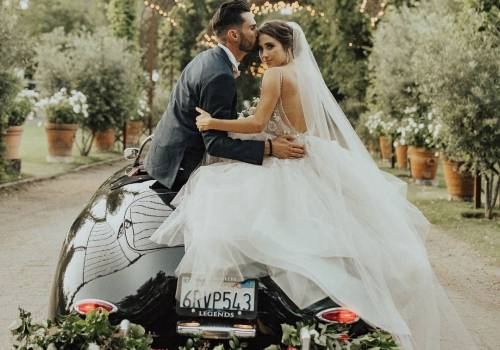 San Francisco classic wedding car rental and vintage car rental. A wedding featuring a vintage or classic car is something really quite unique. A wedding is one of life's great moments that should be celebrated and experienced to the full by both yourself and your guests. You should be able to look back at your wedding with joy and pride in the years to come.
Make your wedding in San Francisco extra special
You've almost certainly given your wedding a great deal of thought already. There are a whole range of ideas and considerations that go into ensuring the success of a wedding. Have you considered classic car rental for your wedding in San Francisco?
Hiring a classic wedding car to drive you to your wedding in San Francisco and collect you after the ceremony will add huge value to your event. This is our experience time after time. A beautiful wedding car adds a unique touch to the event and inspires admiration amongst all the guests.
Bubbling champagne, aromatic flowers, chrome, leather and velvet. Moments of peace and quiet. Just the two of you in a beautiful car with soft seats, deluxe comfort, great views and an attentive and courteous chauffeur. Hiring a classic or vintage car or limousine for a wedding is something you'll never regret.
A white vintage Rolls Royce complete with elegant chauffeur will add a picturesque touch to the day and look stunning on photos for years to come, an American-style retro car will complement a 1950's themed wedding and let you drive off into the sunset in true Danny and Sandy-style, while a cute Fiat 500 from the days before they were one of the best-selling cars in the world will give a unique twist on a traditional day.
Whatever your needs, style or unique requirements for a vintage car for your special day, Vinty has you covered.