Limousine Rental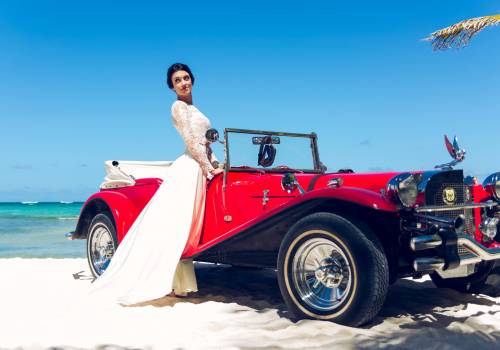 Classic and Vintage Limousine rental & VIP transport
BookAclassic is a nationwide limousine rental and VIP transport service. We have a wide range of famous limousine brands for rent such as Jaguar, Mercedes, Bentley and Rolls-Royce, not to mention American marques such as Lincoln, Cadillac and Buick. Give us the chance to take lavish care of your guests or VIPs with the most extensive online service available in limousine rental.
Vintage and American classic limousine rental
It's never been more popular to use limousine service for weddings, gala dinners and lunches. A lot of us have enjoyed the memorable experience of witnessing newlyweds coming out of the church or town hall to be collected by a grand and dignified limousine. It makes a striking impression and it isn't surprising that it's become very popular over the years. Often limousine service is associated with a particular party theme like an Elvis party or 50's Grease party, adding even more fun and color to the event.