Self drive classic car rental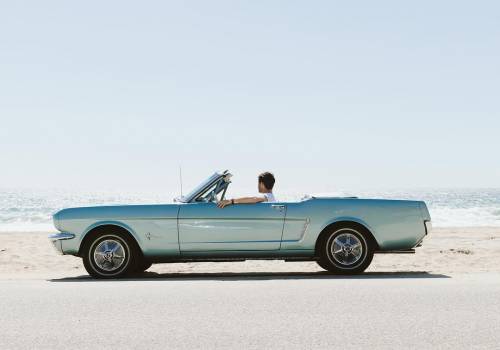 Unique Vintage Car Rental Collection & Car Hire
Browse our selection to rent the classic car that fits your desire:
Classic Muscle Car (Ford Mustang, Pontiac Firebird or GTO, etc.)
Classic American Ride (Cadillac, Chevrolet, Ford, Lincoln, Pontiac, etc.)
Vintage Foreign Car (Mercedes, Porsche, Volkswagen)
Vintage Camper Wagon
We have them all and they are just waiting for you!
Looking for a unique retro self drive experience?
Then you've come to the right place!  Remember that old-school vintage 1965 Mustang convertible you gawked at on the street a few days ago, that fancy 1970 Cadillac DeVille in your favorite movie or that cool 1982 VW Vanagon Westfalia you wanted for the road trip you've been pushing off…we all have memories of a special car! Now it is time to get behind the wheel of one those retro classic cars with Vinty! Rent the classic car that has always been on your mind and either bring your memories back to life or make new ones that will last a lifetime!
Vinty offers self drive classic car rental to give car lovers the opportunity to take their dream car for a spin. Through our sites you can experience all the thrill and excitement of getting behind the wheel of your dream classic car for as long as you wish. Rent and drive!