Classic Car Hire for Prom and Graduation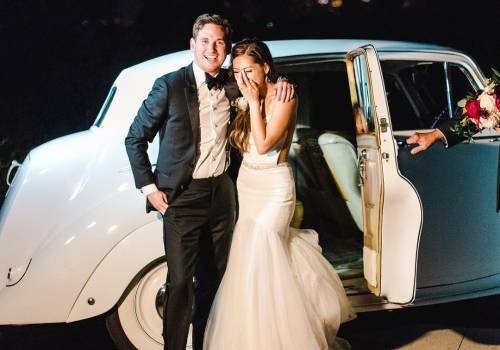 Have fun at your school prom, student ball or graduation ball
Classic car hire for prom and graduation. Two important aspects of an upper school student's life are prom and graduation. Academically, graduation is more important than prom, but socially, it's the other way around. To Vinty, both are equally important and that is why we offer our exclusive prom and graduation packages designed to offer a luxurious, VIP experience that will make these moments that much more memorable.
Classic car hire for prom and graduation
The fantasy and indulgence of a prom party is an integral part of your upper school life. Being successful in any social setting is important and prom is no different. Arrive in style in a vintage Ferrari, Rolls Royce or Porsche that's every bit as colourful as your personality and that'll help you to stand out at the most significant social event of your upper school career.
Imagine arriving in style in a stylish classic car complete with driver. This, combined with the evening's festivities, the formal dress and the feeling of class and elegance, will make quite an impression on everyone. You've worked hard and deserve to celebrate in style with a vintage car hire from Vinty.
Our easy to use website will show you the options available whether you are in California or New York. Simply browse the map and find the car you've always wanted to take a ride in.
School leavers and students spend a lot of time trying to find a fun and enjoyable way to celebrate their graduation. What's more, all the features of the event should be in sync - one's personal style, the guests' elegant clothes, the decoration and the transportation to and from the venue. And a classic car complements the festive setting in such a fantastic way. Why a classic car? A classic car for your leaver's ball or prom party leaves you and your guests with a magnificent visual impression. An outstanding memory of a great day with you in the centre of all the festivities. It can't get any better than that, can it?